ENGINEERING SKILLS COMPETITIONS
Inspiring the metalworkers of the future
Engineering Skills Competitions is a community interest company that has been established to manage three metal working competitions that offer an opportunity to compete at local, regional and national level. 
The National Finals take place at WorldSkills UK Live at the NEC in Birmingham and the top competitors have the potential to be selected to compete at WorldSkills International

Our Competitions
This competition is aimed at Trainee/Apprentice welders working and/or training in the welding industry at level 2-3 or higher level. The test pieces are marked to a set criterion based on BS EN ISO 5817.

Construction Metalwork focuses on all the essential requirements for a successful career as a metalwork specialist in the engineering industry. The competition has been designed to reflect the role of an advanced metal fabricator and meet industry standards.
Sheet Metalworkers design and produce products using hand assembly and the latest technology to produce versatile products, from Computer Chassis, to Aerospace, construction, retail and catering products.


Engineering Skills Competitions is generously supported by:
Lincoln_Electric_Company-logo-36623A69CF-seeklogo.com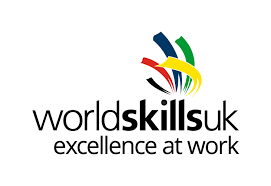 wsuk_go-further-faster_white-1_1
Rambaldini Welding Services_ Logo
SEG Awards Full Colour JPEG